The first season of
30 Rock
originally aired between October 11, 2006 and April 26, 2007 on NBC in the United States.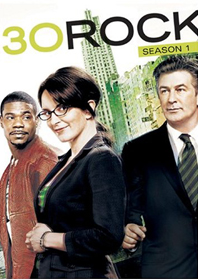 Season one introduces us to Liz Lemon, the head writer of The Girlie Show, a live sketch comedy series which airs on NBC. When the network executive dies, Jack Donaghy replaces him and drastically changes the show, including adding crazed movie star Tracy Jordan to the show's cast and changing the title of the show to TGS with Tracy Jordan. A rivalry develops between cast members Tracy and Jenna Maroney, we get a glimpse into Liz's relationships with Dennis Duffy and Floyd Debarber and Jack's relationship with Phoebe.
Guest Stars
Edit
Season One Episodes
Edit
Ad blocker interference detected!
Wikia is a free-to-use site that makes money from advertising. We have a modified experience for viewers using ad blockers

Wikia is not accessible if you've made further modifications. Remove the custom ad blocker rule(s) and the page will load as expected.